STS9-Wind Keepers 2023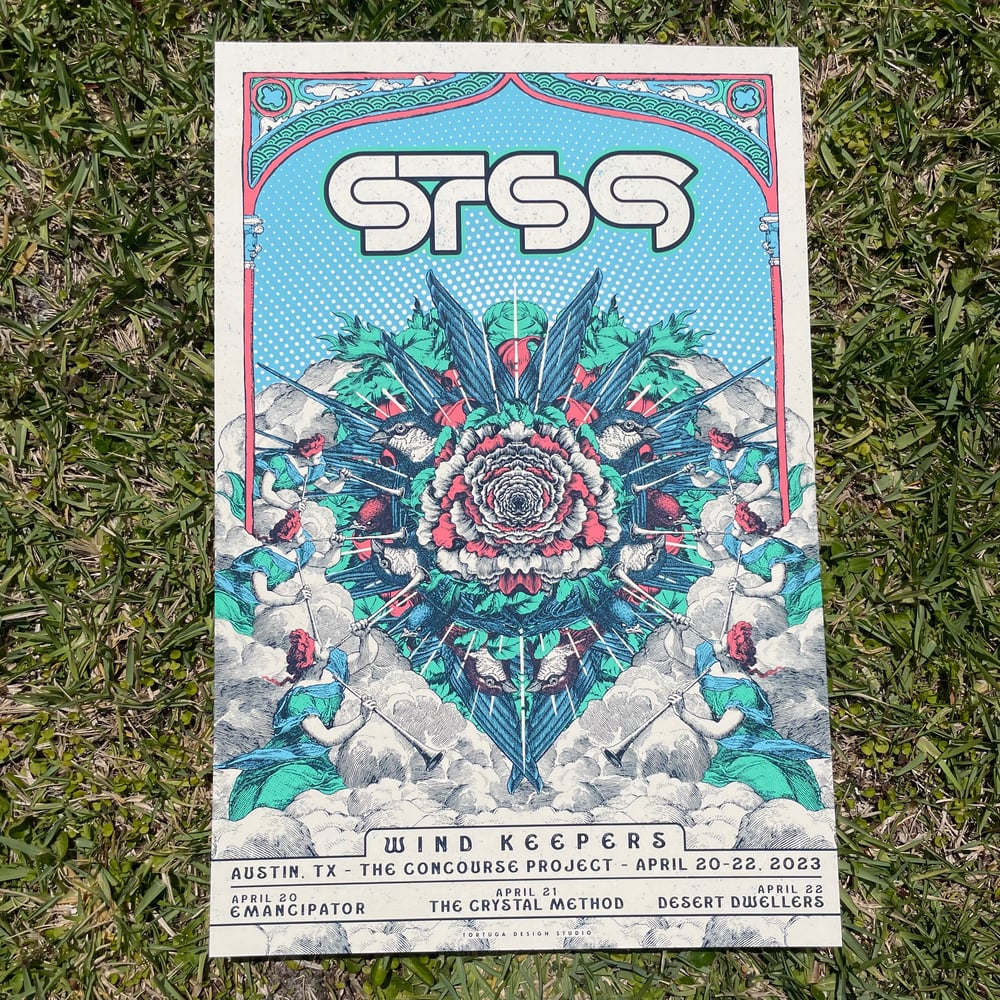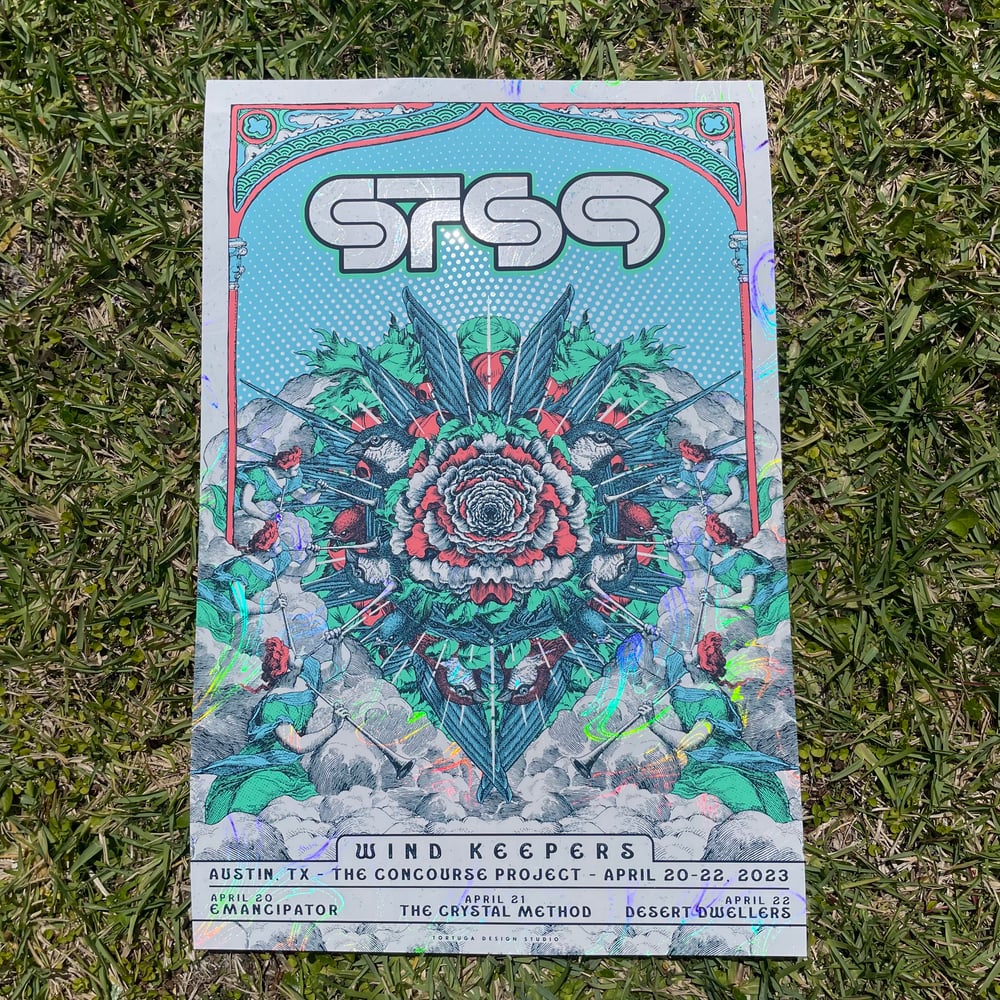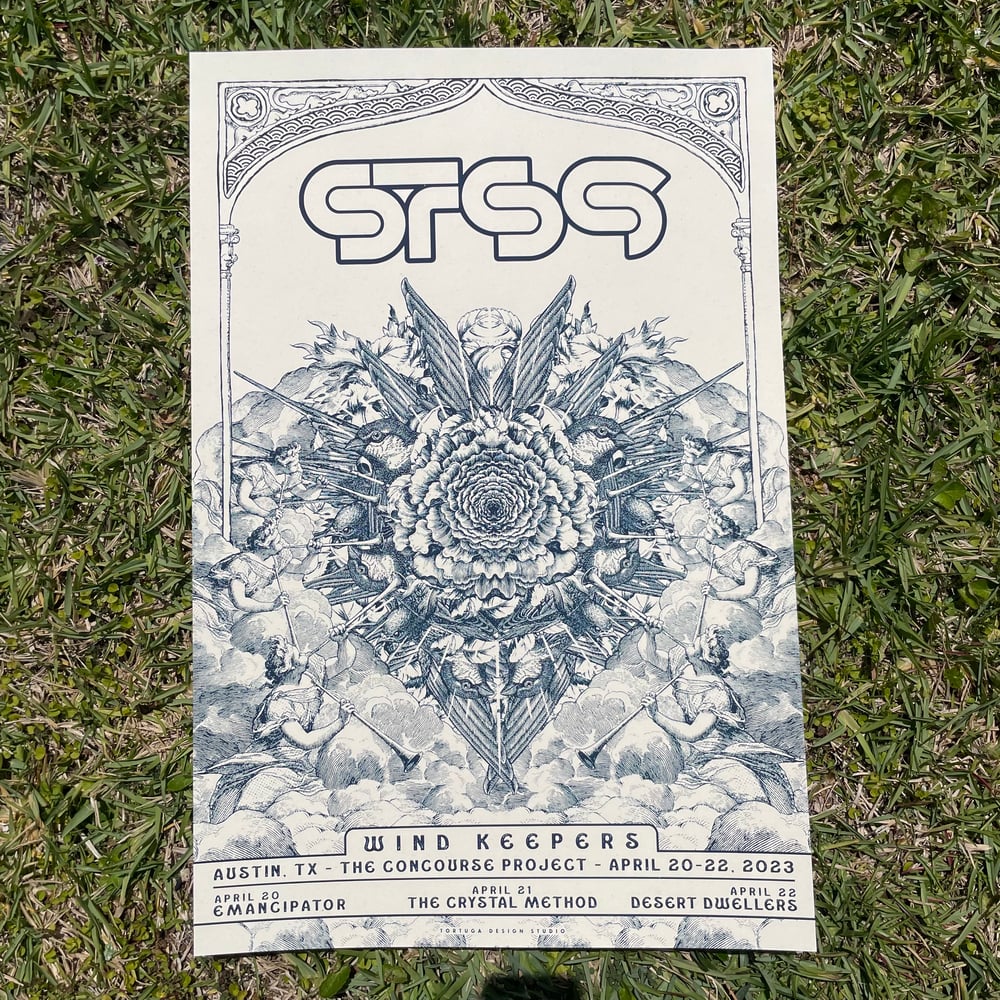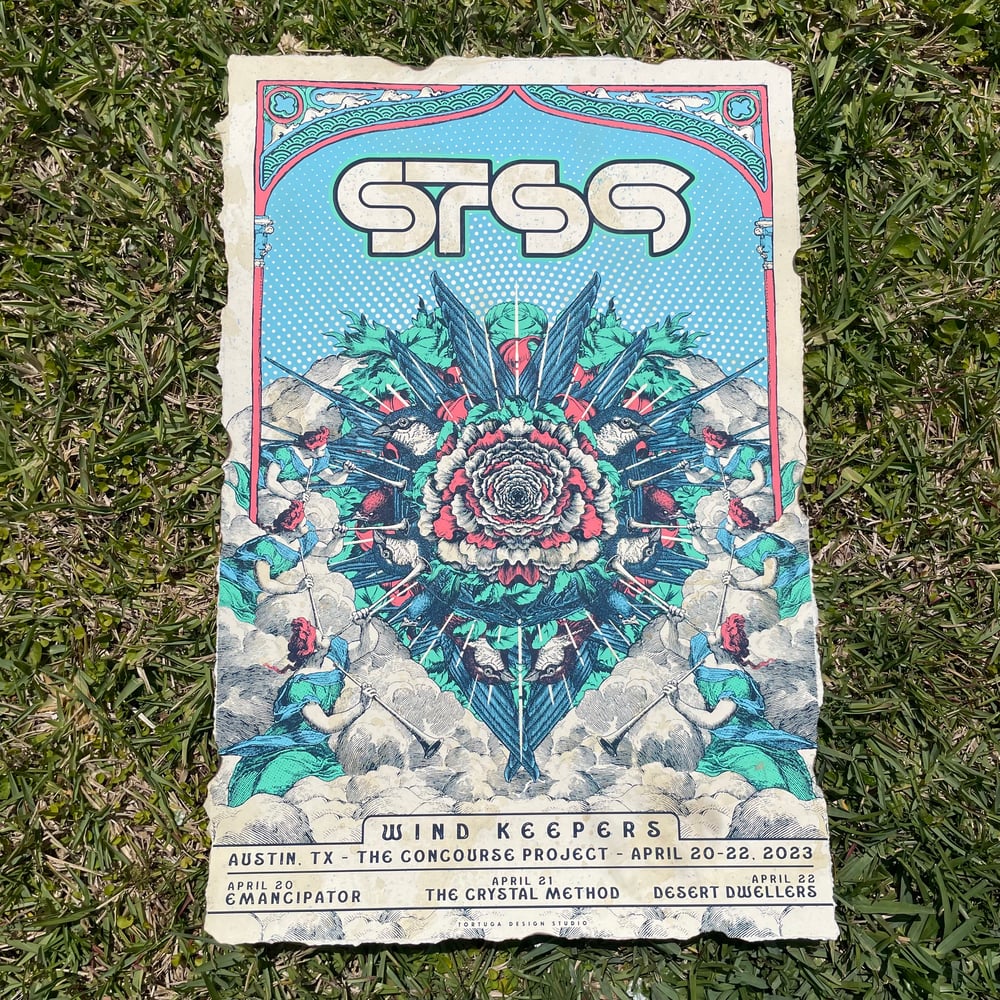 STS9 Wind Keepers-2023
Please be sure to select the correct drop down before placing your order!
16x24
4 color screen print
Hand pulled in the studio
-Standard
-White Swirl Holo Foil
-Keyline Variant - There are only 5 of these, featuring just the last layer of navy blue.
-Origin of the Wind Keepers -
This is a 1 of 1, hand deckled with singed edges. With some staining to look like vintage parchment. Going against the grain with keeping posters pristine and perfect for this one. Vintage and worn is cool too!